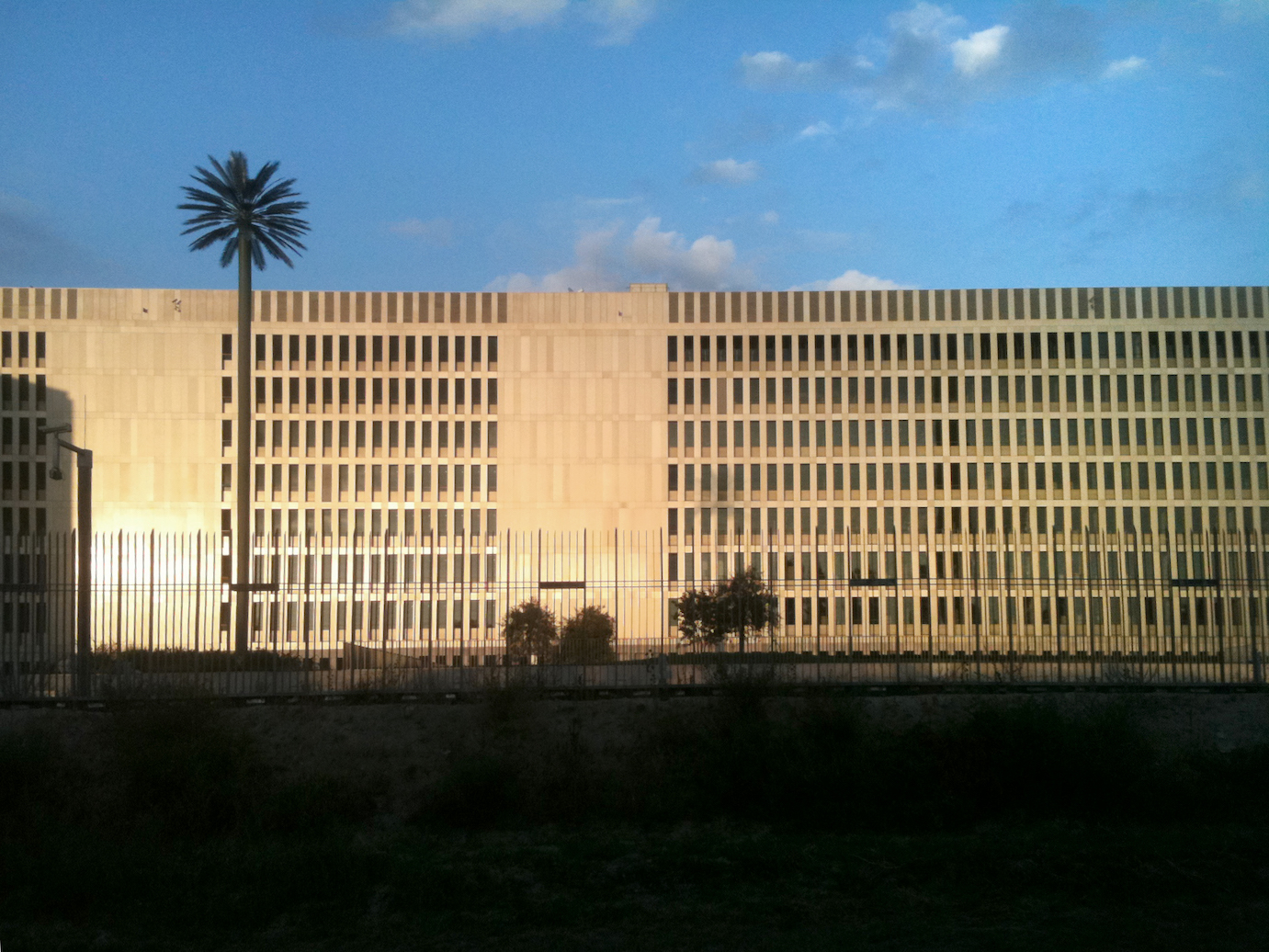 ACTA ANNOUNCEMENT

ACT III
TROPICAL PICNIC
Tropical Picnic is part of Data Mining Kiosk.


ACTA ACT
22.09.2016/18-24
Geschützte Grünanlage, BUNDESNACHRICHTENDIENST (BND)
G9JG+JC Berlin
The Geschützte Grünanlage at Bundesnachrichtendienst (BND), Berlin is a public park in direct neighborhood to the new building complex of BND.

The picnic takes place within sight of the German emblem of cybersecurity and surveillance. The picnic locations faces two artificial palm trees fitted into the BND´s court-yard. The partly visible and hidden cameras in the palms refer to common practices of public surveillance and their potential breach of the individual's personal rights.

As the performance continues during the hours of the sunset, the picnic scene transforms from a daily park activity of humans and animals to actions in complete darkness. The picnic attendees are registered through the BND night vision recording, shifting their perception from civilians to suspects.




STATUS/
DATA MINING KIOSK
ACTA's inquiry into this specific atmosphere is calibrated by current conditions of high security environments and the traceable dependencies between humans, nature and technology.


BE AWARE: Due to late picnic hours' participants will face only restricted visibility in the park. In the interest of the participant's own safety when moving in the terrain, it is recommended to bring a light source and a mobile phone.

Data Mining Kiosk will serve drinks. Rain or shine.